Thank you once again!!♥
---
---
Wow!! Another one in a single day!This is my 3rd award in a month and seriously this is like oscar to me..lol!I know I am not the best here,There are bloggers who literally write super well,I am just a beginner who hope to sustain this blogging world and come out as a winner.Thankyou  https://jhallipatakha.wordpress.com/   and   https://justrandomshitsite.wordpress.com/    for nominating me for this award,,guys do check out their blog,its way too cool!
RULES-
Thank the blogger who nominated you and provide a link to their blog.Write a post to show your award.
Attach the award to the post. you can either use my featured image on this post or use other you prefer .
Give a brief story on how your blog started.
Give a piece of advice or two to new bloggers.
Select 15 other blogs you want to give the award to.
Actually I think I have maundered enough you guys about the stuff as how did my blog got deleted and then how I managed to get it back..so moving on writing is within me I guess,it literally consumes me in the perfect way.Things get so crystal clear if written..emotions are so well-played by using the pen and paper or even laptops today.This blogging is the most astounding thing happened to me,so much to learn and so much to write..everything has been like infinity of happiness.I started blogging to improve myself,to learn from others and most crucially to read all the amazing post you guys have ever written.The idea to begin my own blog was given to me by a very close friend of mine(he knows who he is) as he knew this girl was getting insane with holding all the words and rants in her little fragile heart and since then I have been buoyant.
ADVICE TO NEWBIES…
I am nobody to comment on that still I just have to say..never ever believe what others will say about your writing because here no one is impeccable,we all are learners and if there is anything on which we need to rely is our own conscience!TRUST YOUR WORDS,,YOUR OWN INSTINCTS..
Plan a schedule as to when you want your posts to be published.It will captivate your honest readers and never worry about the number game,you want to worry?.then worry only for good quality content that you feel honest to write!NEVER QUIT!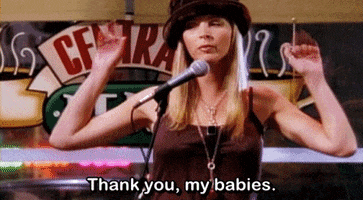 ---